2022
We are currently working on an exciting production for 2022. Watch this space for further announcements!
A Streak of Pride
Written by Darren E.M. Funnell
Directed by Michael Gaunt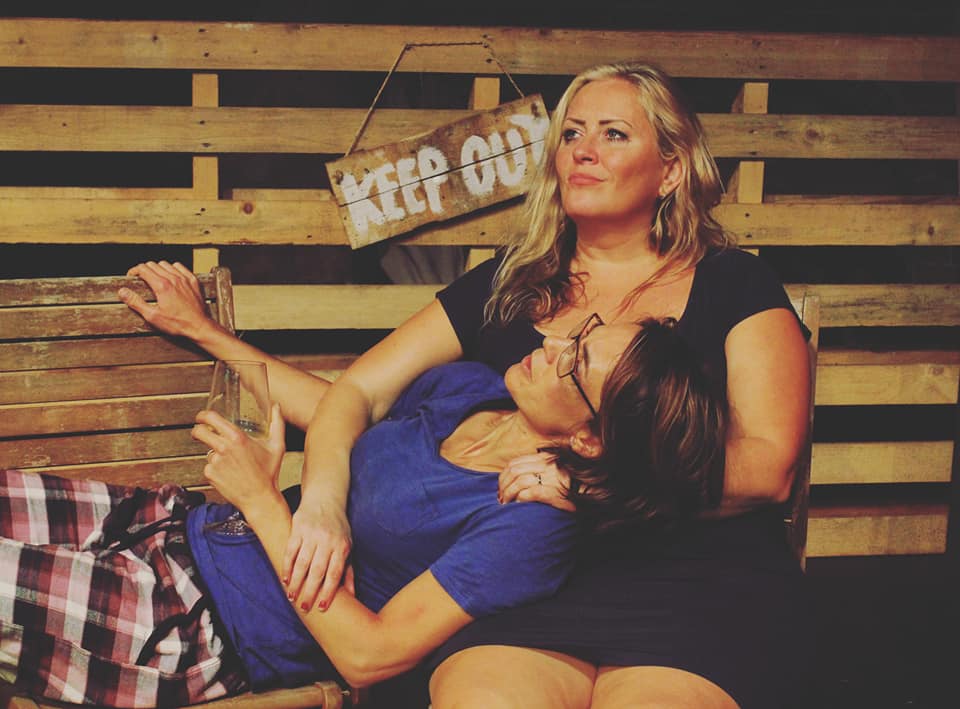 A powerful two-hander starring award-winning actress Nicole Faraday – best known for her portrayal of Snowball Merriman in ITV's Bad Girls, Dr Heather Lincoln in BBC's Casualty and Veronica in ITV's Emmerdale.
The summer ends. A lioness and a tigress are in the long grass. Prosecco in hand. Faced with violence and betrayal, can they summon the courage to find a streak of pride?
Darren Funnell was shortlisted for the Bush Theatre writing award. He has written and performed at the Edinburgh Fringe Festival and in local theatre. He was delighted to present this new play as a way to support new writing in the Mill Studio at Guildford's Yvonne Arnaud Theatre.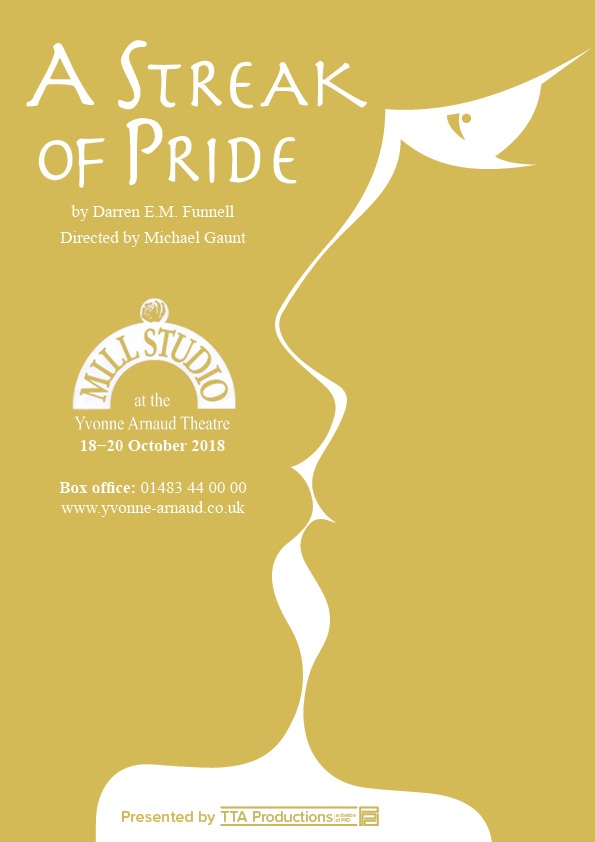 The Deep Blue Sea
Written by Terence Rattigan
Directed by Michael Gaunt
"This production, directed by Michael Gaunt, is a little masterpiece of its genre which served to underline the enduring draw of playwright Terence Rattigan."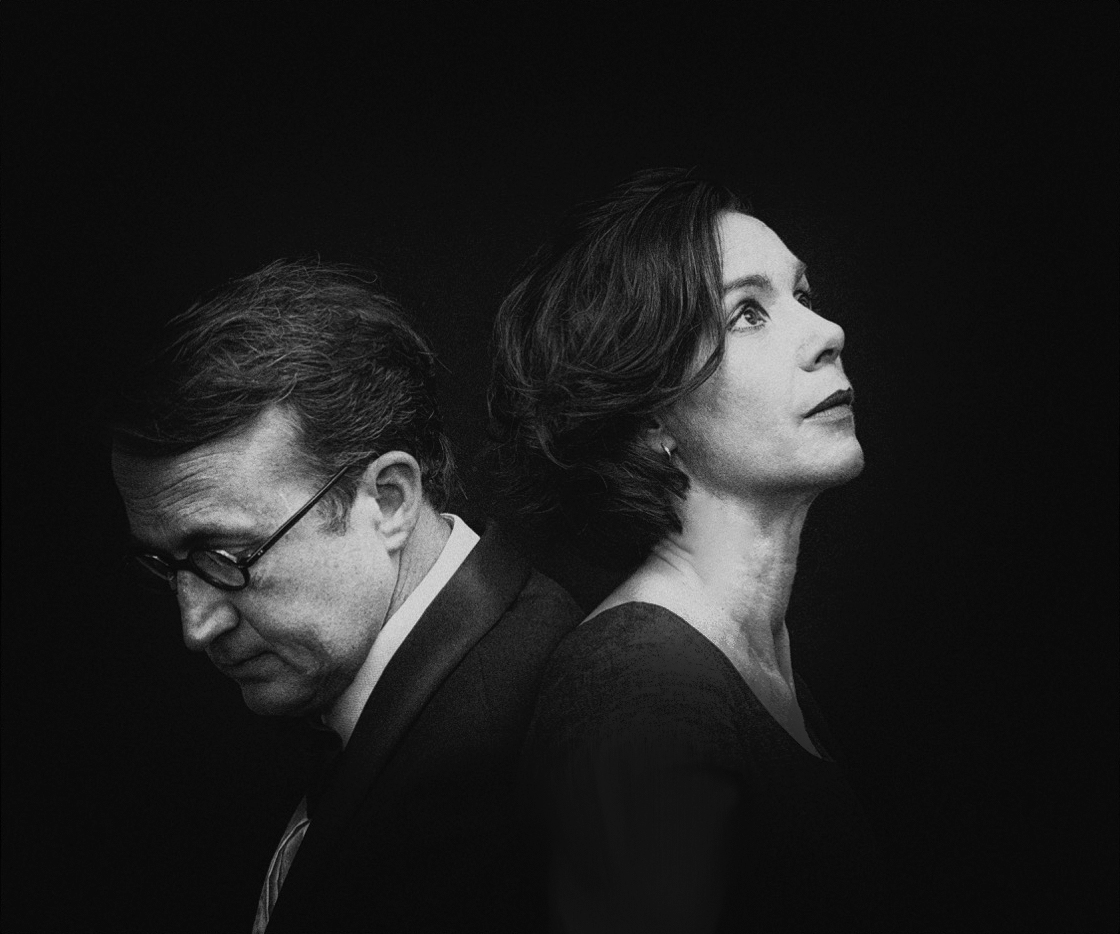 "…a play that depends on good pace and strong characterisation to keep its audience's attention. With a wonderful, but wordy script, innovative direction is also important. All these qualities were found in a new production by Guildford's newly formed TTA Productions and hence… quickly sold out as word spread."
"The play is as relevant today as it was when it was written, as the audience last night also thought by the amount of handclapping at its conclusion."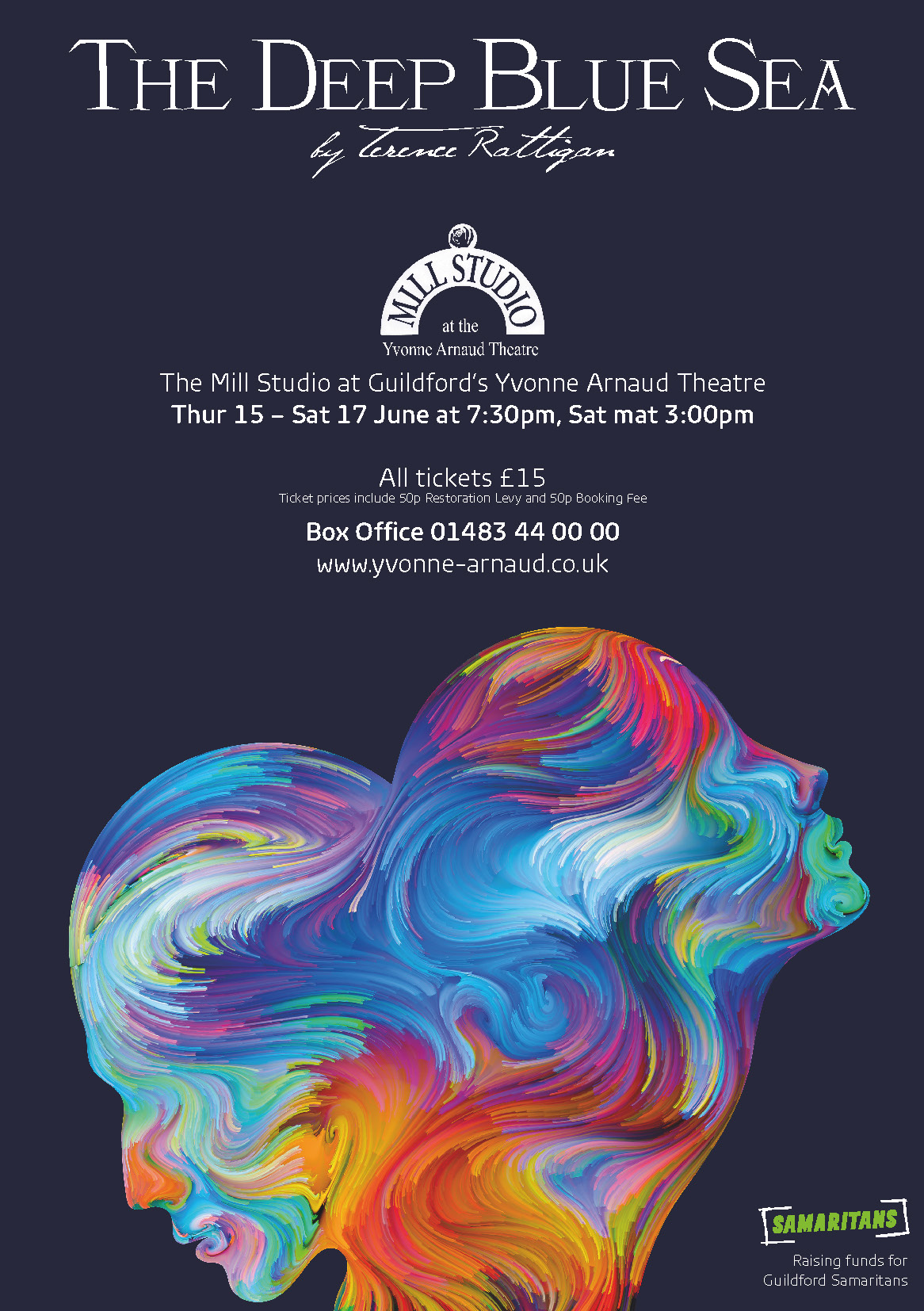 "… Director Michael Gaunt has produced an exquisite evening's theatre so appreciated by the audience…"
"It is deeply disturbing and exquisitely moving. More than once it penetrates the heart's innermost places. It is the best play in the naturalistic manner for a very long time."